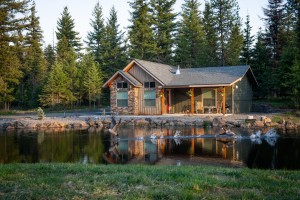 Downsizing is a decision made by many retired adults, largely because it gives seniors the opportunity to save time, money, and stress on living expenses and home upkeep. However, before seniors make the decision to downsize their homes, there are several important things they should know about the downsizing process. The team at Avendelle Assisted Living shares a few of them in the sections below.
Many Senior-Friendly Housing Options Exist
Whether you'd prefer to live independently or within a community setting, many different housing options are available to meet your needs.
Downsizing Means Cleaning and Decluttering
Whether you rent or own your current home, you'll need to do some cleaning and decluttering as you prepare for your downsize.
As you prepare to downsize, start by taking photos of your current home and identifying the items you'd like to save, donate, or toss.
Prep your home for a quick sale by cleaning it thoroughly, boosting its curb appeal, and making any necessary improvements (such as painting or fixing a leaky faucet).
Hire a real estate agent to list your home. If you're buying a new home for aging in place, your agent can help you to find a new house as well.
Moving Help is Available to Seniors
Once you're ready to make the move into your new home, you may wish to enlist the help of a few different professionals.
Senior move managers can help with everything from hiring movers and planning the downsize to setting up belongings in your new home.
If you plan on hiring movers, there are some steps you can take to save money on professional moving costs.
Depending on your eligibility, you may be able to get help with moving expenses.
Downsizing can be a wonderful thing in retirement, but it's important to explore housing options and look for moving assistance if you need it. Once you're settled into your new home, condo, or senior lifestyle community, you'll be on your way to enjoying stress-free living!
Are you searching for a small assisted living community within a residential setting? Avendelle Assisted Living could be the perfect home for you or a senior loved one. Contact Avendelle today at 919-278-8120.
Image via Unsplash
Article courtesy of Andrea Needham of eldersday.org for Avendelle Assisted Living.