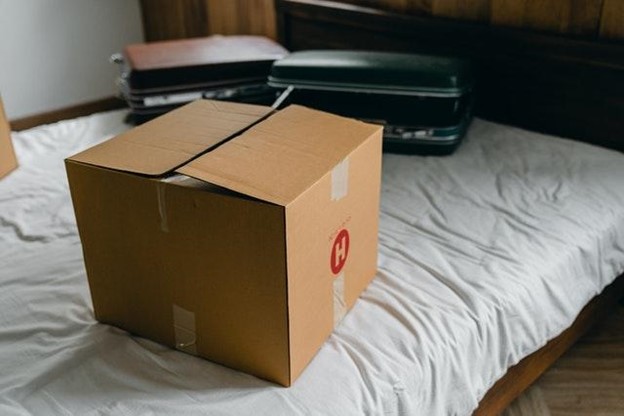 Although some seniors are perfectly happy to continue to live in the same home they've lived in with their family, others would prefer a smaller, easier-to-navigate space during retirement. However, moving is a lot more challenging in your golden years than it likely was when you moved in. It's not just a matter of the physical work – there's a ton of organizing, planning, and strategizing that goes into moving effectively.
This is why so many seniors benefit from working with a moving service designed with their needs in mind. Avendelle is proud to offer resources that help our future residents – as well as seniors all over – achieve their living goals as safely and efficiently as possible. Here's a look at how a senior moving service can help make your next big transition a little easier:
Moving Strategizing
Transitioning to your new home is never as simple as packing and unpacking alone. There are always countless other little details you need to cover along the way. For example, if you're moving into a new home, it's always best to have your new locks changed. After finding a few options by searching "closest locksmith to me," you can have your moving manager coordinate the service and make sure it's done in a timely, efficient manner.
Moreover, some people would prefer to move gradually, whereas others have an easier time managing if everything happens on a single day. You can work with your moving team to facilitate the move that's best for you and your needs. Remember, finding the method that's best for you can make your move far simpler and less stressful.
Packing, Unpacking and Organization
Another way professional movers can help seniors is to give them a hand with packing, unpacking, and organizing their belongings. Getting everything packed up and ready to go when you move is one of the biggest challenges you'll face. Not only is it a ton of physical work, but it's also important to pack up in a way that makes unpacking easier. When you have pros on hand, you can easily label things with what's inside, where it goes, and its unpacking priority.
On the other end of the move, it's always nice to have a hand unpacking. However, professional services can go above and beyond by helping you come up with organizational systems that are easy to use and understand. A strong organizational system can help you to keep your home clean and tidy, avoid clutter, and can even improve mood. There are few things more exciting than getting a fresh, strong start in a new home.
Decluttering and Junk Removal
Finally, a professional service many seniors could use is decluttering and junk removal. Over time, everyone winds up with a decent collection of stuff, most of which they don't really use or need. However, cutting back on "stuff" is never a simple process, since it typically requires days or even weeks of work going through and sorting items into "stay" and "go" categories.
With a professional team, however, you can tackle more at once. You'll work together to come up with ground rules for what stays and goes. For example, you can have a blanket rule that all photos stay, and all duplicate kitchen appliances go. This empowers your team to make decisions without consulting you for every little thing, while still leaving the important and sentimental items so that you can make the ultimate decision where it counts
Moving is a serious undertaking. Although you may be tempted to go it alone, hiring a senior moving service can make a big difference. With the right team on your side, you can move quickly and efficiently, empowering you to settle into your new home as soon as possible.
Looking for a safe place you or your loved one can call home? Take a look at Avendelle Assisted Living.
Photo Credit: Pexels